Andre Stark, producer & co-founder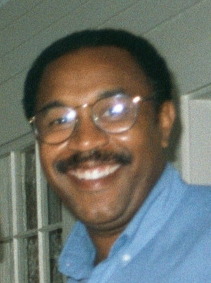 Andre has been involved with television and educational programming for more than 15 years, first at WGBH, where he worked both in Local and National Programming then at the Chedd-Angier Lewis Production Company in Watertown, Massachusetts and the Center for Astrophysics at Harvard University as well as Boston Productions in Norwood, MA. He has worked on such diverse programs for including the Science series THE SECRET OF LIFE; MANDELA: LAST MILE TO FREEDOM, a film on the former president of South Africa, and the derivative series on the AIDS epidemic, THE AIDS QUARTERLY with Peter Jennings.

In recent years he has also produced a variety of museum video and interactive science exhibits from the US to the Middle East. These include Petroleum Planet for the Museum of Science and Industry in Chicago, Illinois, The Saudi Aramco Visitors Center in Dhahran, Saudi Arabia, and the BIOSCAPE exhibits for the Science Museum of Virginia in Richmond. His documentary film on Evolution can be found on the Annenberg media website.

Mr. Stark recently produced the video exhibits for the College Basketball Hall of Fame in Kansas City, MO and the Power of Children exhibit in Indianapolis, IN concentrating on three trailblazing kids, Ruby Bridges, Ran White and Anne Frank
• In Pursuit of a Dream, a story about modern kids recreating life on the Oregon Trail airing nationally in the fall of 2010. Stark produced the film in conjunction with Boston Productions

Stark has twice been nominated for Emmy Awards for his work on the Sports Series, THE SPORTS EXCHANGE. His work with the 7DAYPSA competition has resulted in a New England Emmy award and several nominations over the past few years.

---
Duncan Putney, creative producer & co-founder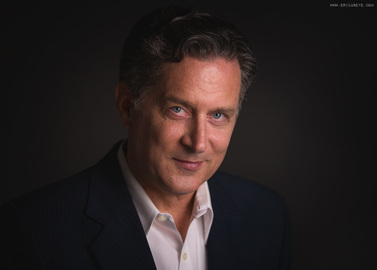 Duncan is a professional actor, as well as an award winning screenwriter and producer. A graduate of the University of Massachusetts at Amherst where he studied both business and theater, Duncan works as an actor in film, television, stage, and television commercials and can be seen in such films as "The Judge," "Mystic River," "R.I.P.D.," "The Town," and "Brilliant Mistakes," as well as TV commercials for Papa Gino's, Budweiser, and others.

Always writing, he began to follow that passion professionally and starting in 2003. Produced scripts have been broadcast on television and in new media, and even screened at the Smithsonian. His writing have gained honors at the International Family Film Festival, the Going Green Film Festival, the Woods Hole Film Festival, the New England Emmy Awards, the Gold Screen Awards, the Spotlight on New England Screenwriting Competition, the Dixie Kane Competition, and others. His produced work includes, "Half Pint" (Van Gogh Award winner), "Canisters" (Emmy Award winner), "RIIFF Around the World," "Partnership Runs Deep" (2 Gold Screen Awards winner), and "Sole Mates" He was also honored to be one of five 2013 Imaginnaire Award winners.

Duncan is also the original concept creator behind the Emmy Award winning 7DAYPSA competitions (Flickers) and for the Children's Hospitals International Film Festival (Flickers).

In 2009, Duncan and long time friend Andre Stark formed Original Concept & Development Associates to develop and produce their own projects. Currently they have several television and museum projects in various stages from development to post production.

---
& Associates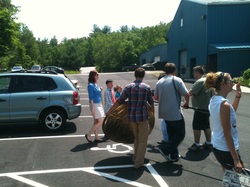 We love working with other talented filmmakers on our projects. Here are a few:
Tony Bennis, (Synergy Media Partners) dp/camera/editor
Anthony Ambrosino, (Ambrosino Productions) 1st ad
Nicholas Delmenico, (Delmenico Productions) 2nd ad
Dean Huh (Performance Partners Organization)
Sam Coale (Coalotpix) dp/camera
Al Chin (Rhode Island School of Design) editor
Stephanie Esther (Artist) animation design





---